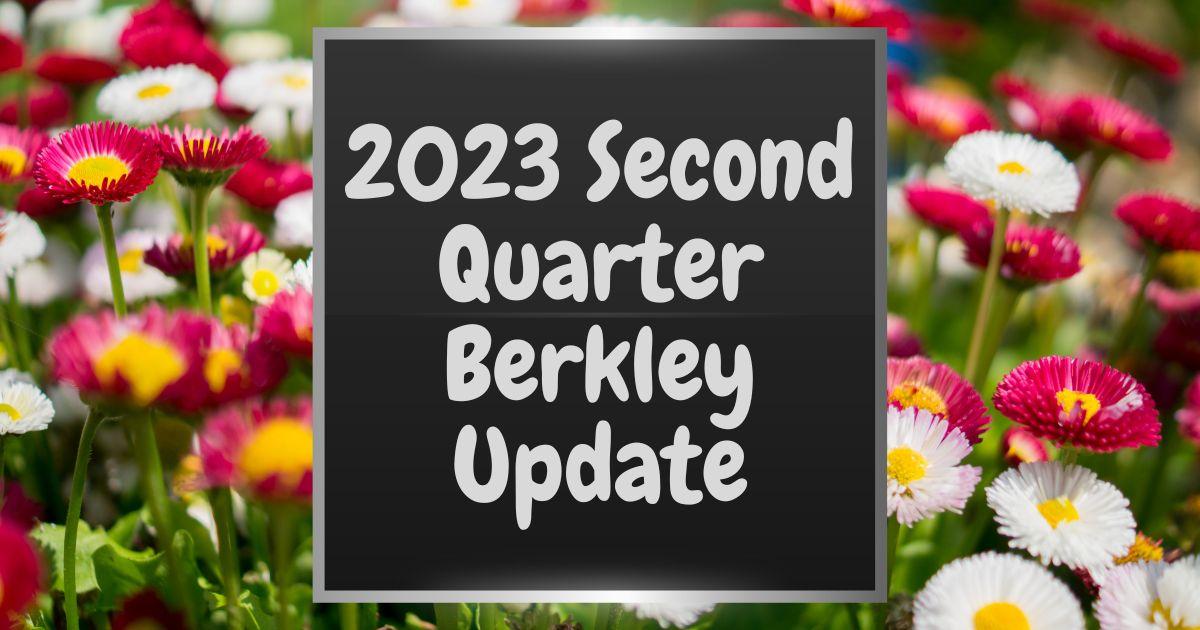 The big news this quarter is the failure of the Headlee Override Millage and the resulting service cuts. However, progress is still being made in the city and there are several exciting upcoming events.
Millage Failure and Service Cuts

The millage was defeated with only 30% of the electorate voting. Without sufficient revenues, this leaves the city with tough choices on what to cut.
During past financial hardships, city leaders kept services by reducing or eliminating maintenance. That short-term strategy led to the decay of many of our assets, including the loss of the ice arena. A decade later we still haven't caught up.
This Council has decided instead to maintain our infrastructure and cut staff, services, and new projects.
This fiscal year (July 2023 to June 2024), we need to cut $500,000.
Then in fiscal year 24/25 we need to cut another $500,000, for a total of $1 million.
Finally, in fiscal year 25/26 and every year after, we need to cut another $500,000, for an ongoing annual total of $1.5 million.
We also have to immediately cut $1 million in projects annually, such as a new parking lot by Green Lantern.
The only reason we can phase out the service cuts instead of making them immediately is because of $1.6 million in once-in-a-lifetime Federal covid relief dollars.
I'll highlight some of the most visible cuts below, but also see my earlier write-up about the millage that answers many questions people often have about city finances.
I know these cuts are difficult. They were not easy to make. Everyone on Council lives in the city, so this impacts us too. But it is the unfortunate financial reality we find ourselves in.
Cuts in Library Hours
A full-time librarian retired. To save money, their position will not be replaced. With a smaller staff, the library will be closed:
Every Thursday at 6pm
Saturdays between Memorial Day and Labor Day
The library has had similar reduced hours in the past to save money.
Yard Waste Tags
The solid waste fund, which includes yard waste, has been subsidized with general fund dollars. We are now trying to make the fund self-sufficient. To do this, we have re-introduced yard waste tags.
A new tag is required for each bag and can of yard waste every week.
Tags cost
Tags can be purchased at

City Hall: cash and check, or credit card with $1.50 fee
Library: cash and check only
Public Safety: 24/7, cash and check only
Durst Ace Hardware for $2.50 each (they buy them in bulk and sell them at cost)
More information is on the city website.
Elimination of Chipper Service
We have eliminated the chipper service.
If you are able to cut the branches to fit into yard waste bags or cans, that is the recommended method for disposal. If the branches are too large for this, you will need to contract with a private service to remove the branches. The city is looking at a preferred vendor at a pre-negotiated price, but the work on that is still in the early stage.
We were one of the few cities left that still offered this service.
Reduced Leaf Collection
In the fall, we will no longer hire seasonal help to pick up leaves. Thus, we will only collect them during the month of November, and it will take longer for DPW to pick them up.
I encourage you to mulch your leaves into your lawn to save yourself time, have a healthier lawn, and save the city money.
Dog and Cat Sales

It is taking much longer than I would like for the city to complete its ordinance on retail dog and cat sales. That should be on the agenda of our July 17 meeting.
Meanwhile, the State Legislature introduced House Bill 48388. If passed in its current form, it would phase out the sale of dogs, cats, and rabbits in pet stores by July 1, 2025 The bill is supported by Representatives Weiss and Price as well as Senator McMorrow.
Talk with Dennis

My next Talk with Dennis event is Tuesday, July 18. Stop by the library between 6 and 8pm to ask any questions or share concerns you may have.
Construction Updates

The Wiltshire Road Water Main and Pavement Replacement Project is well underway. This includes a full reconstruction of Wiltshire including a new water main from Mortenson to Woodward and a mill and overlay from Mortenson to Coolidge. It is expected to be completed in December.
The finishing touches are being completed on the Jaycee Park Redevelopment. This is the inclusive playground equipment and walking paths that were largely funded by community donations and a state matching grant.
Newsletter Frequency

Besides these quarterly updates, I also write a recap of every City Council meeting.
I'm asking everyone to complete this quick survey to see if you'd like to get email updates with those recaps or not.
I'd also appreciate if you see my newsletters on social media, to give them a "like." Since people often don't comment, Facebook and Nextdoor usually doesn't show them to many people. By liking or commenting, you can help me share this important information with more people in the city.
City Council Updates

Kitten Update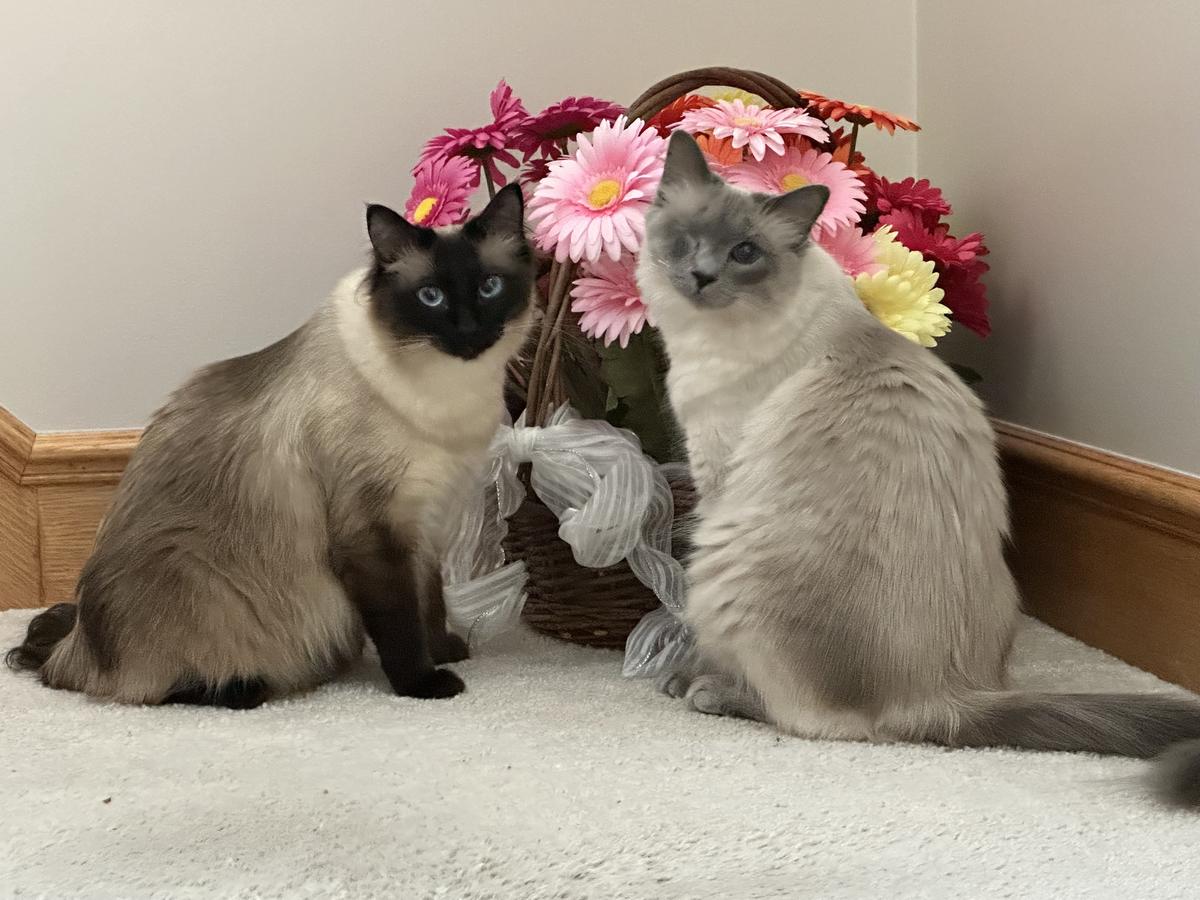 Enjoying the flowers. (They don't care that they're fake.)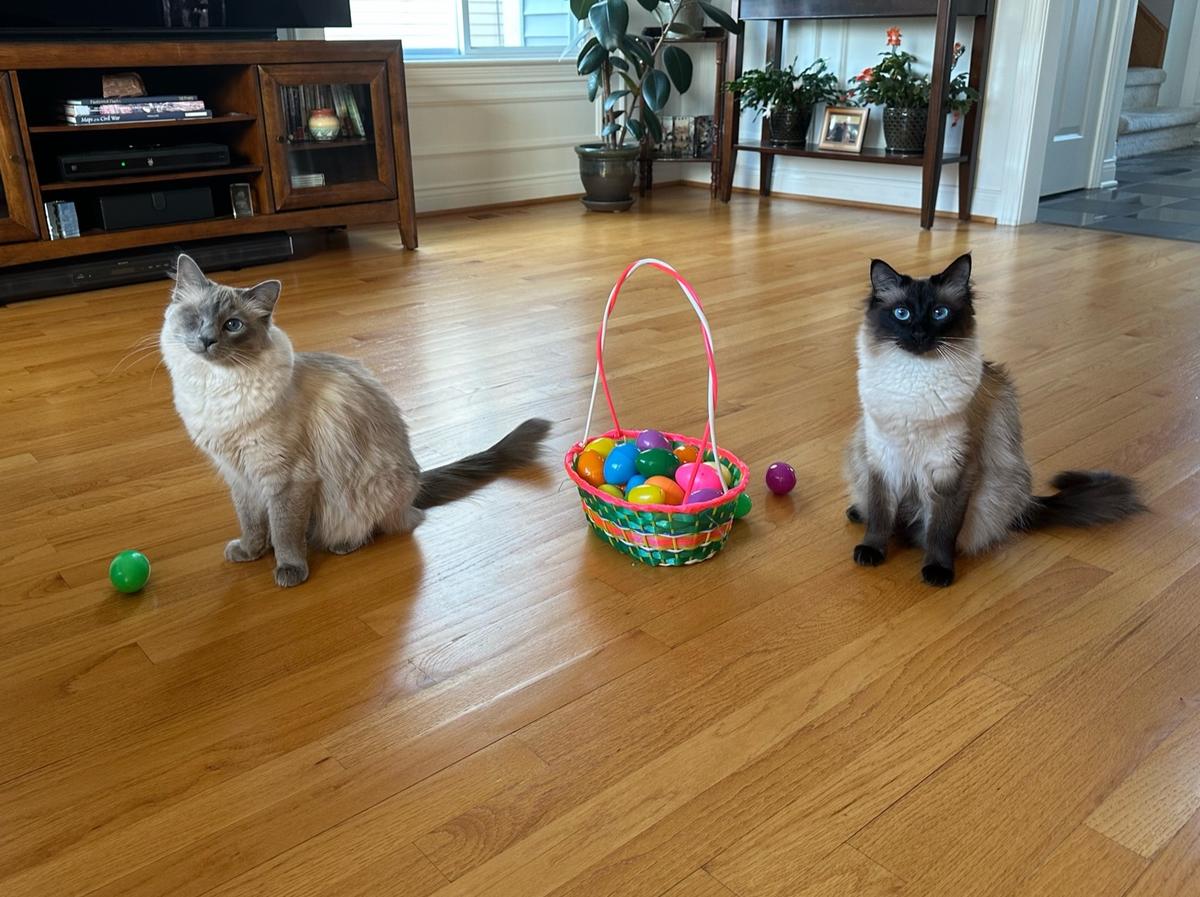 Easter with with kittens. Plastic eggs are fun toys!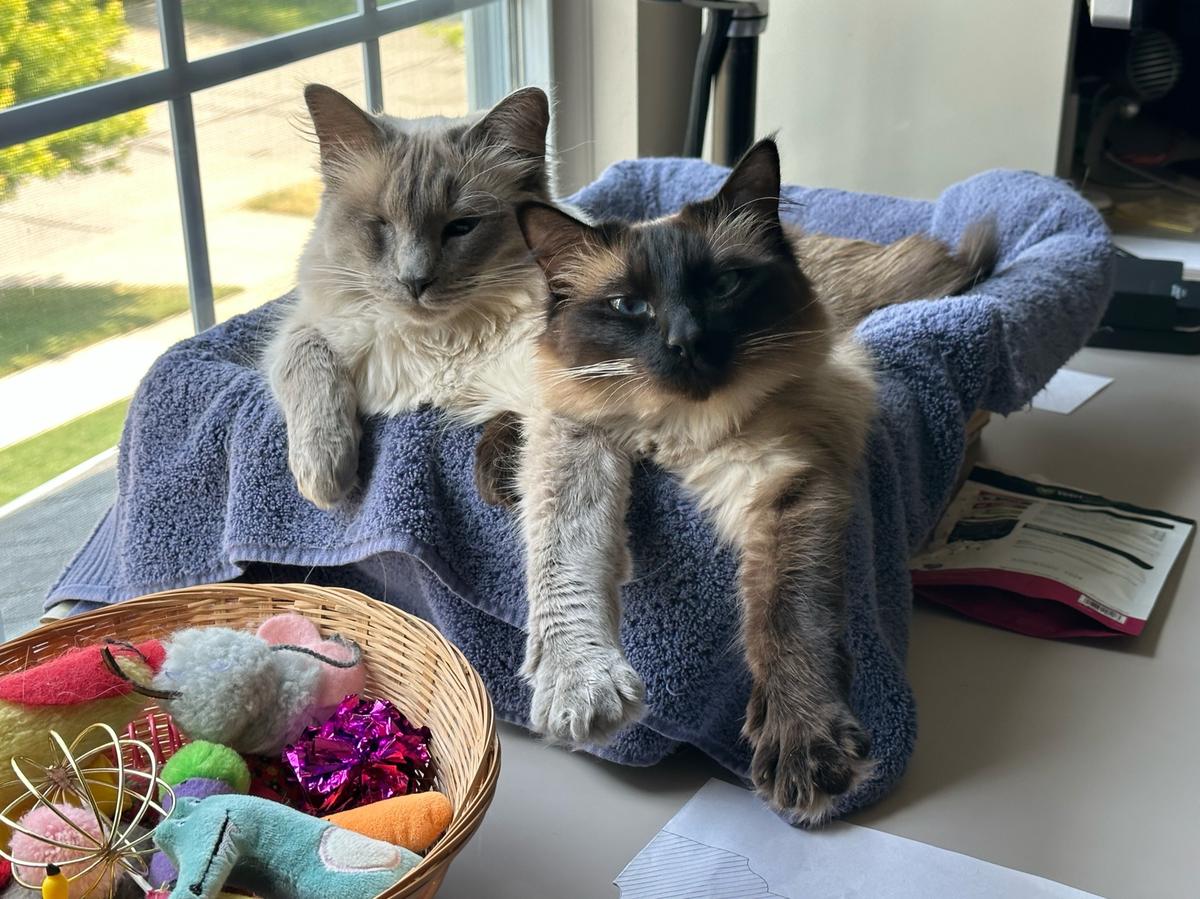 Enjoying the summer heat -- from inside!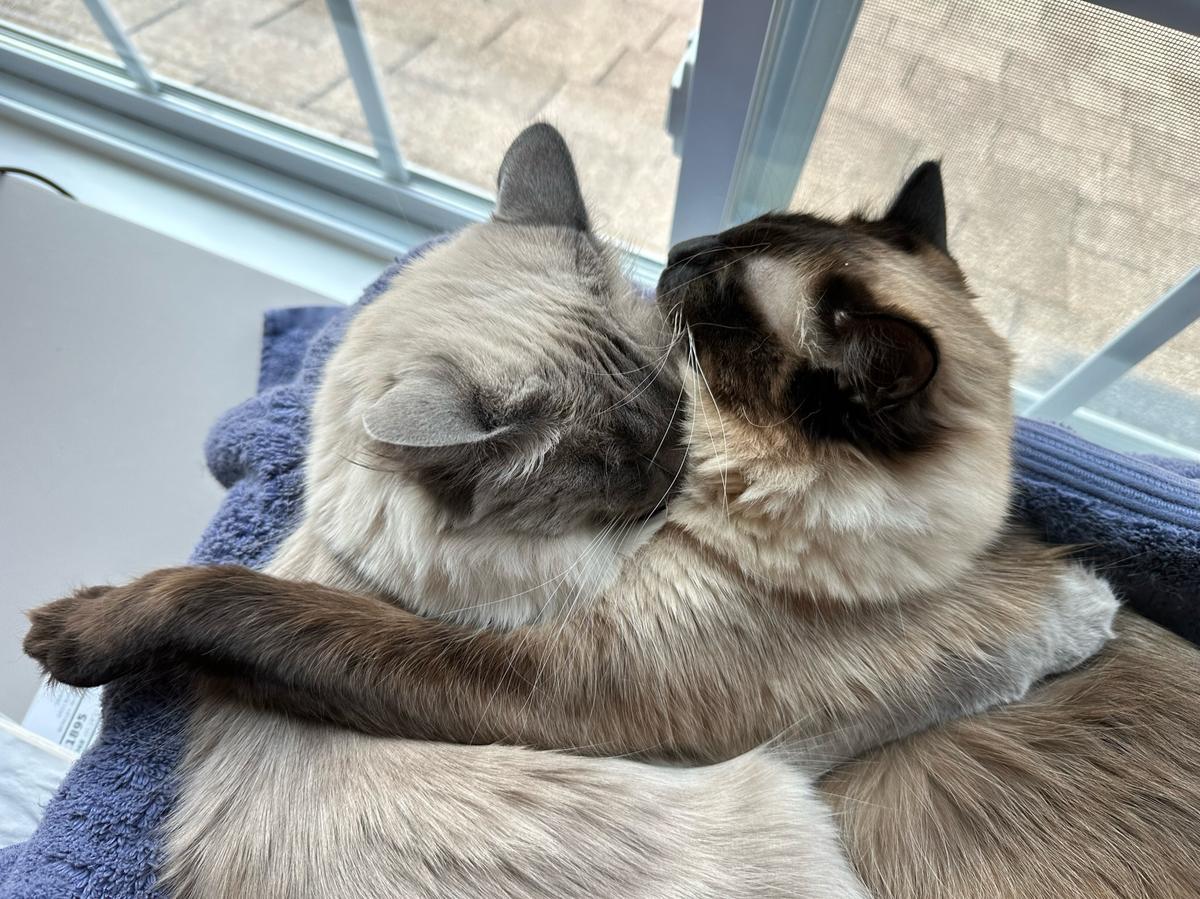 We love to hug!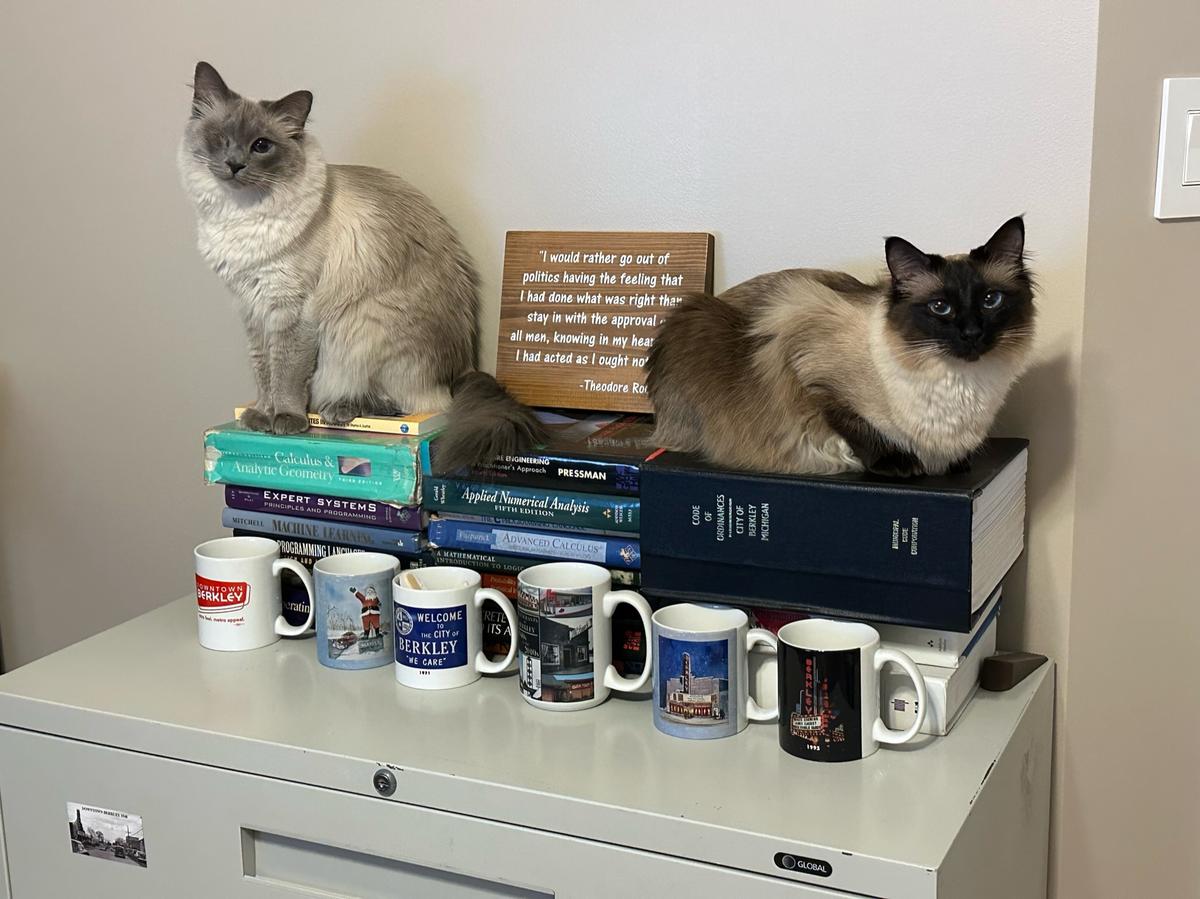 Real Berkley kittens.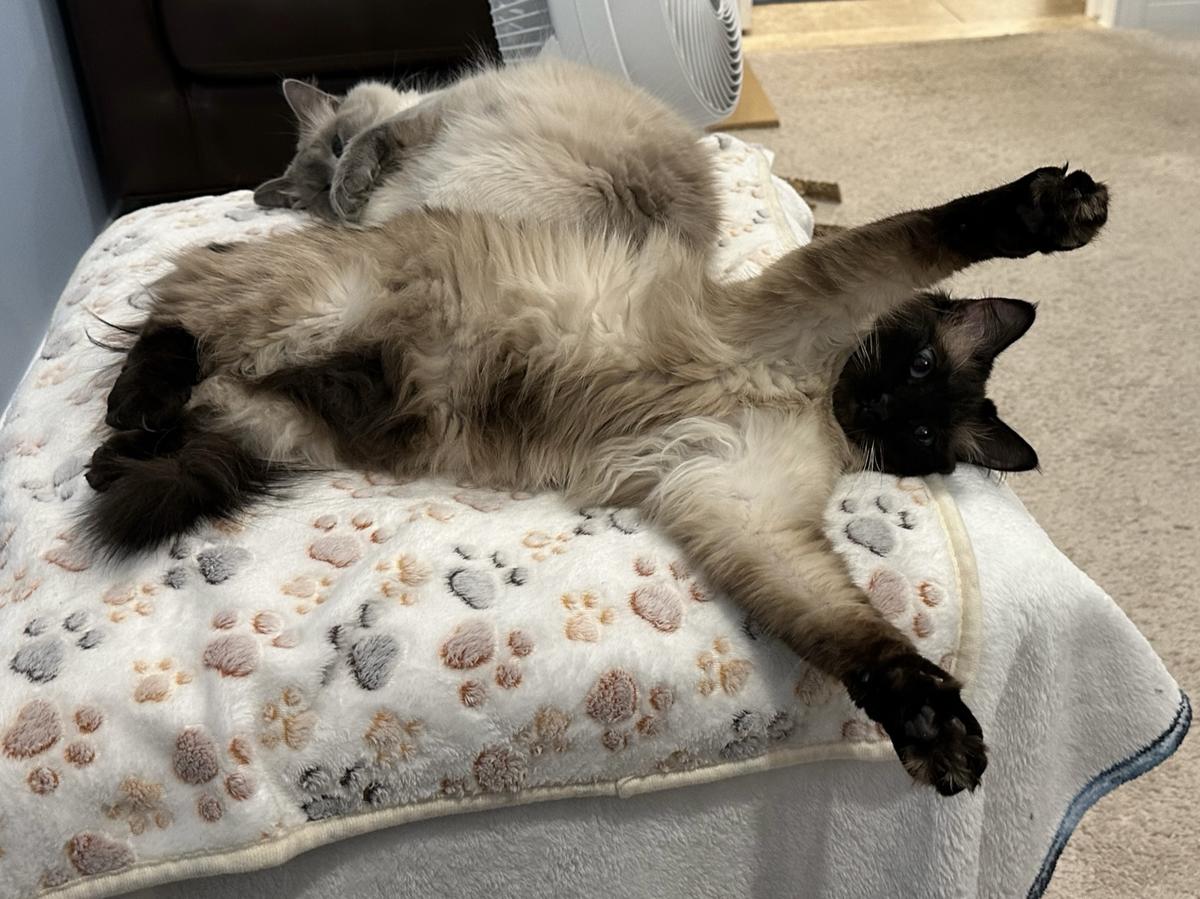 Love me!
Upcoming Events

Street Art Fest, Saturday, July 15.
Talk with Dennis, Tuesday, July 18 from 6 to 8pm at the library.
CruiseFest, Friday, August 18 at 6:30pm.
County Oakland Irish Fest, Saturday, September 9.
City Council meetings on July 17, August 14, and September 18.
Planning Commission meetings on July 25, August 22, and September 26.
Zoning Board of Appeals meeting on July 10 and tentatively on August 15 and September 11.
Other News Resources

Do you like this post?